The Department for Physics of Stars and Galaxies
Page 1 of 5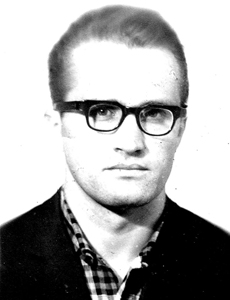 The first head of the Department — Dr.Sci., Prof. I.G.Kolesnik
Department for Physics of Stars and Galaxies in its present form was established by Dr.Sci., Prof. I.G.Kolesnik in 1983. During the 1994-2000 the Department was headed by Ph.D. S.G.Kravchuk. Since 2000 the Head of the Department is the Academician of NAS of Ukraine, Dr.Sci. Y.I.Izotov.
The Department includes the Laboratory for Physics of Galaxies with Active Star Formation (the Head of the Laboratory is corresponding member of NAS of Ukraine, Dr.Sci. L.S.Pilyuhin).
The Department is consisted of 6 Dr.Sci., including one Academician of NASU and one a corresponding member of NASU, 5 Ph.D.s and 2 persons without scientific degree.